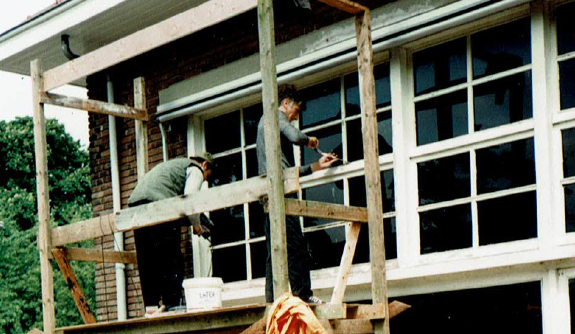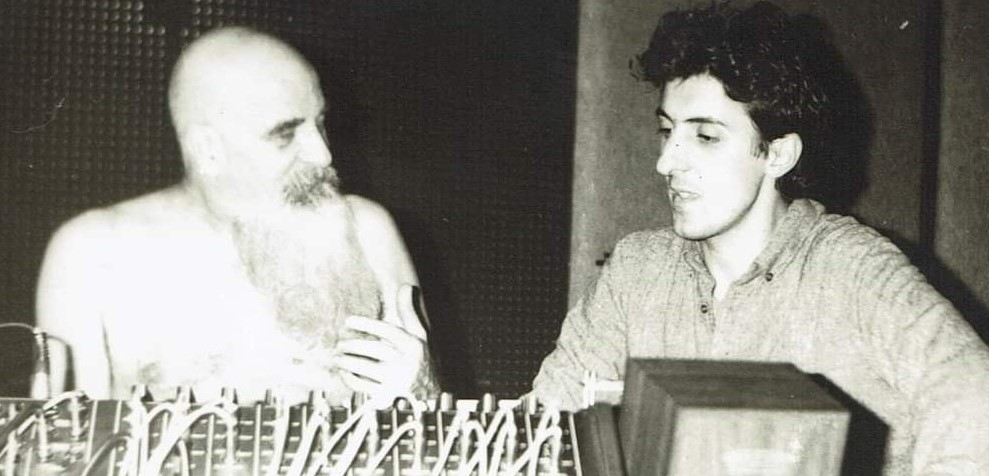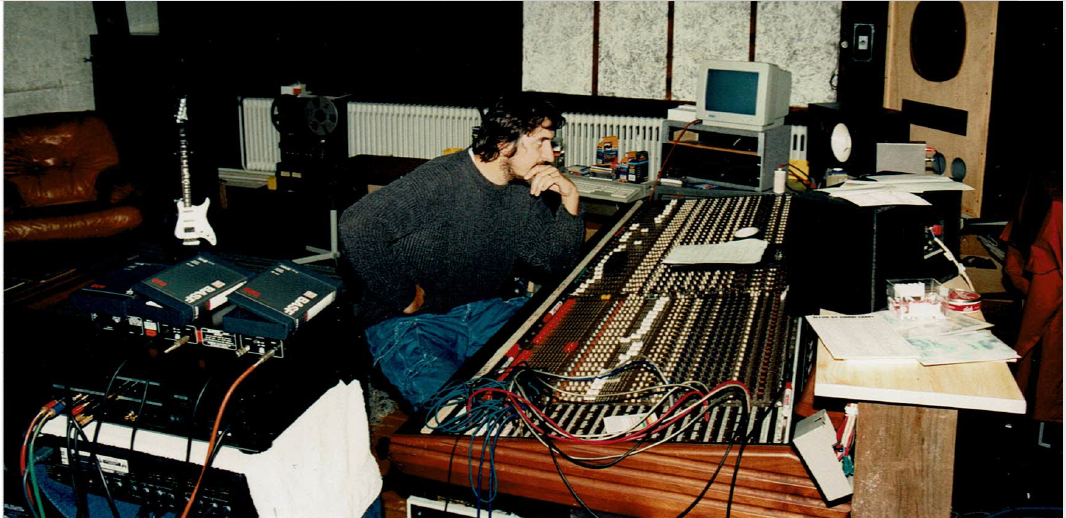 About SING-SING studio
---
History
The founding of SING-SING studio dates back to 1992, but the story actually starts earlier than that. SING-SING studio was founded by Milan Ciric, who was born and raised in Yugoslavia. Before Milan became active as a studio engineer, he was the guitar player and backing vocalist of the new-wave band 'Čista Proza'. His love for recording started when he wanted to record some of the songs the band was rehearsing. First he used one microphone, which was interesting enough. But once he added a second microphone, a whole new world opened up for him.
When the band unfortunatly broke up, Milan became increasingly active in the world of professional music studios. He built his own studio while he was living in Yugoslavia and started to work with local bands there. The studio became his passion and slowly he started to follow his ambitions. This all leads up to the fouding of SING-SING studio in 1992 in the Netherlands. It was here that Milan decided to work full time in his own studio, he wanted a place where he could use his years of experience to start something new. Which ultimatly brought them to the village of Metslawier, where an old school building was in despretate need of renovation.
Fast forwarding to the year 2023. We're proud to announce that we've welcomed thousands of artists since the founding of the studio. So many wonderful musicians and warm-hearted people came all the way to Metslawier to visit the studio. And not just from the Netherlands, people have come from allover the world to visit Milan in the small village of Metslawier. We thank all of you for making SING-SING studio possible.
Unfortunately, we also have to share some sad news. In november 2021, Milan passed away due to severe health problems in the company of his loving wife and children at the age of 70. Milan will forever be missed and has earned a special place in many of our hearts. We'll remember what Milan stood for, what he has built up from the ground and how he has contributed to the world through music.
See you in the strawberry fields
Despite the sad events, we have decided to continue the studio. We think it's important to keep our doors open for those who wish to use SING-SING studio for their music. We realise things will never be the same without Milan, but we're sure we'll get by with a little help from our friends (including you!). The studio is currently owned by the Ciric family and the doors are open! You are very welcome to the studio. Do not hesitate to contact us.
Our gear
Over the years, we were able to gather quite a good collection of analog (okay, we do have some computers too) gear. Including but not limited to:
Solid State Logics 4000E mixing desk
Multiple professional brands of microphones

AKG
Beyerdynamic
Neumann
Sennheiser
Shure

Milennia and TubeTech preamps
Multiple 19" effect units
Our values
We believe that music should be approachable for everybody. Which is why we've always been an accessible studio for all mucisians. Young or old, local or international, very heavy or very clean, it doesn't matter, everyone is welcome. We offer fair prices and have a history of participating in music projects. The Psychodelic Birthday Party sessions for example, where we allowed students from schools to interact with real bands. Creating a musical adventure for all.
---
Check out some live stuff from SING-SING
---
Become part of SING-SING history
Please contact us for reservations, questions or business inquiries and oppurtunities. We're always open to hear from you if you want to share your music with the world.
---